Expanding Databases, 5th Site Now Open
TKL is excited to announce the opening of our 5th location – TKL Research Jersey City.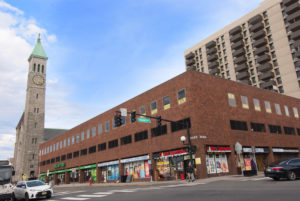 Our ongoing commitment to offering our sponsors one of the most diverse patient populations in the U.S., as well as a need for more clinical space led us to Jersey City, NJ – a densely populated, urban environment. Our site is located in the heart of Jersey City. It is within walking distance for many volunteers and easily accessible by bus for those living further away.
An important piece of The TKL Difference has been our ability to identify and attract various patient populations as needed. We have strategically placed our 5 locations throughout the New York metropolitan area, in order to target and easily recruit these necessary individuals as dictated by the study at hand.
As technology continues to change and affect every aspect of our lives, we are constantly adapting and fine-tuning are recruitment methods in order to be as efficient as possible when enrolling a study.
This includes our new TKL Recruitment App for mobile devices,
which gives our volunteers more control of their own schedule and
study participation. This mobile app together with our well-postioned
clinical research sites continues to set us apart from our competitors.
We are the solution you have been seeking.